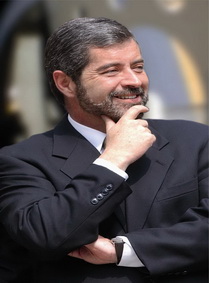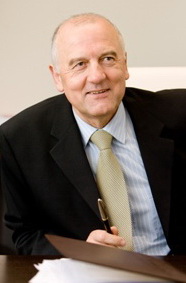 Dear Colleagues,
On behalf of the academic community of Mykolas Romeris University, and on behalf of the International Association of Universities (IAU), we are pleased to invite you to participate in the IAU 2010 International Conference focusing on "Ethics and Values in Higher Education in the Era of Globalization: What Role for the Disciplines?" which will be held at and hosted by Mykolas Romeris University.
We are honored to inform you that the conference is organized under the patronage of the President of the Republic of Lithuania, Ms. Dalia Grybauskaitė.
The best casinos canada offer safe banking options, fantastic bonuses, and a vast selection of games. These trusted sites all have valuable real money prizes and stunning games.
In line with IAU's mission and work, the IAU 2010 International Conference will address a number of broad questions related to the concepts of ethics and values and their place in higher education.  Among these, the conference will seek to address how different disciplinary approaches can enrich each other and contribute to instilling and promoting value-based and ethical higher education.  Participants will debate how perspectives on these issues differ across cultures and whether the higher education community can envisage developing a global code of ethics for higher education. These and other fundamental issues will be explored by keynote speakers and panelists in plenary and in parallel workshop sessions.
The Conference will bring together institutional leaders as well as academics and researchers from all disciplines and from all countries. The aim is to compare and contrast and, most importantly, to find commonalities and bridges between the various discipline-specific concerns and challenges.
The Conference theme is significant for higher education globally, but it is also highly pertinent for higher education in Lithuania and for the Baltic region.
Mykolas Romeris University also values this International Conference as a unique opportunity to present the University and Lithuania's higher education system to the world.  As MRU strives to become part of the global university networks and expand its international cooperation, the university looks forward to welcoming many international guests to the beautiful city of Vilnius in June.
Mykolas Romeris University is committed to delivering high quality education and research, accumulating and nourishing intellectual potential, and preparing leaders capable of creating and implementing innovations which influence the overall progress in the society. The University cherishes the values of creativity, openness, accessibility as well as study and research quality. The university's goal is to contribute to the education of responsible and ethical world citizens, remaining highly attentive to the needs of society.
The University successfully integrates into European and international higher education environments by following the latest trends in higher education, globalizing its activities, developing distance and life-long studies and implementing a liberal education system. Studies and research are carried out according to the major principles of the Bologna Process.  A commitment to cross-border interactions is at the heart of study, research and management processes at Mykolas Romeris University. It emphasizes student and teaching staff exchange as one of the key factors for internationalization of studies and therefore participates in various EU programmes, networks and plays an active role in major international higher education organizations.
We are convinced that the IAU 2010 International Conference will open many opportunities for the exchange of ideas, enriching discussions, new partnership ties and networks.
MRU and IAU are looking forward to welcoming you at the IAU 2010 International Conference and to Vilnius in the middle of the Baltic summer.
Sincerely yours,
| | | |
| --- | --- | --- |
| Prof. Juan Ramón de la Fuente |         | Prof. Alvydas Pumputis |
| President |                 | Rector |
| International Association of Universities (IAU) |         | Mykolas Romeris University |